Kathleen Bowen Ha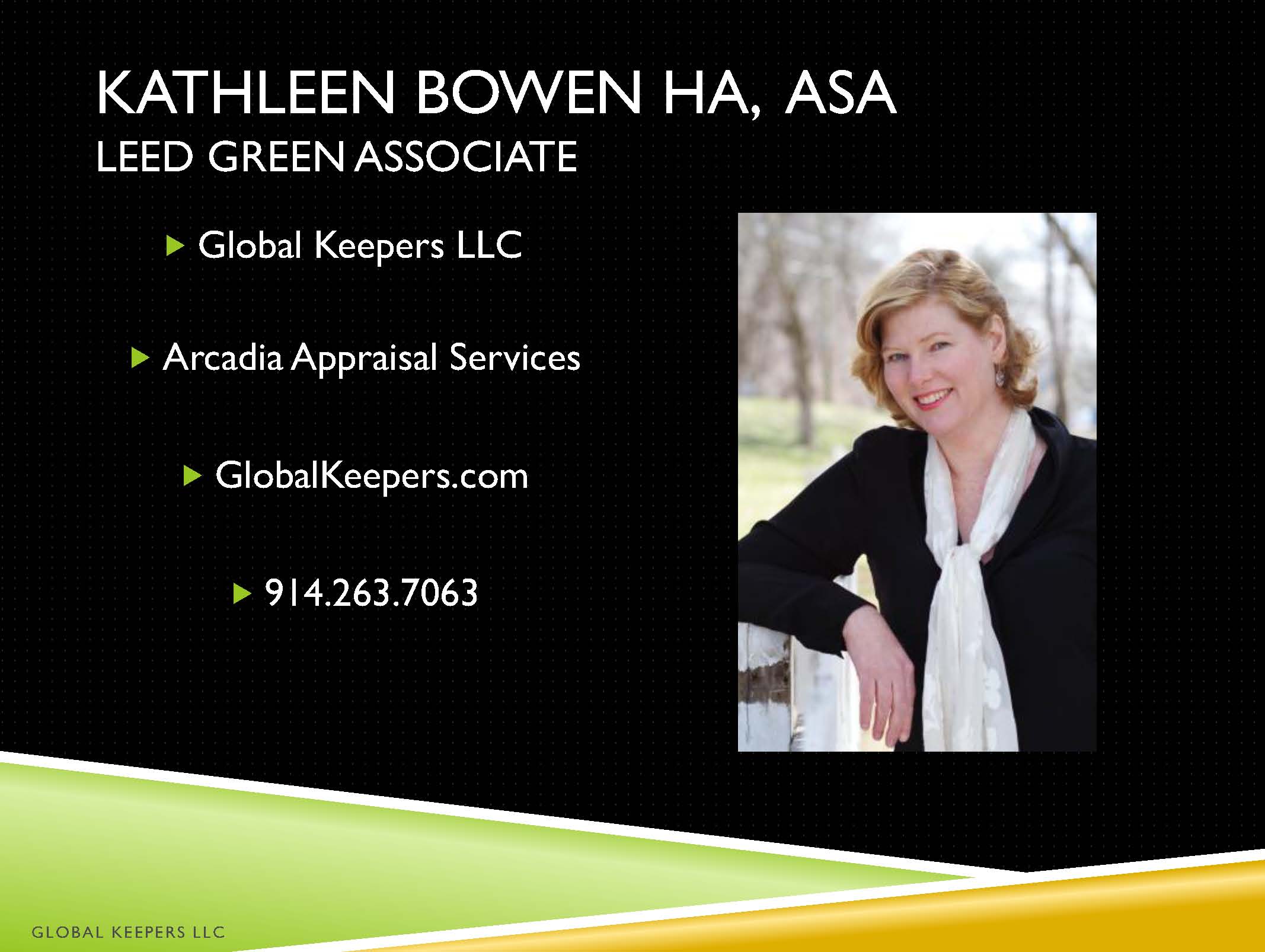 Principal Broker
Kathleen's expertise in the field of residential real estate sales is built from a combination of aggressive marketing and conscientious analytical skills to track the market.
Recent coursework to obtain the Ecobroker certification has brought a new and crucial aspect to my real estate services.
Areas of Expertise:
Aggressive Marketing
Continual Learner This includes the monitoring of new advertising venues.
Market Data Monitoring
My experience of twenty years as a real estate appraiser allows me to differentiate the various factors which affect value.
Green Real Estate Services
Eighty percent of consumers consider themselves to be "green-minded". 90% of consumers questioned report that they would prefer a green product if given a choice.
Buyer Representation
Valuation expertise has been of considerable import to numerous clients who have utilized my services as a buyer representative. My work is usually as an exclusive buyer agent and I enter into a contract with buyers who wish to have full representation, including knowledge of properties not actively listed. Buyer services in the past have included identification of potential building sites near a property to be purchased, consideration of environmental concerns including mold, oil tank leakage and lead paint.
Relocation Services
Additional services have included explanation of market conditions, and the real estate bidding process to clients living in other parts of the country and overseas. Careful communication  with relocation companies has assured success for clients utilizing such companies.
Community Service
My community service has included serving as a member of the Board of Architectural Review in Dobbs Ferry, Chairperson of the Dobbs Ferry Historic Preservation Committee, and Trustee of the Hastings Historical Society and Dobbs Ferry Historical Society. I was successful in volunteer fundraising efforts for the Draper Park Archives of the Hastings Historical Society, and the Irvington Public Library.
Educational Services
I have arranged form panelist discussions on Green Building and Renewable Energy Facilities for the American Society of Appraisers, and have given a session on Fundamentals of Green Building and Value Considerations for the same organization.